Octavia Abell Co-Founder & CEO
Octavia has been active in public service since graduating with a BA in Political Economy and International Development from Tulane University. Prior to launching GfA, Octavia served as the Director of Strategy for the Rhode Island Office of Innovation where she lead efforts to build government effectiveness and catalyze innovation across RI. Her successes include: crafting the CS4RI initiative to bring computer science education to every K-12 public school in RI, spearheading a redesign of the state's digital presence, and launching the Government Innovation League, a leadership development program for Rhode Island state employees. Octavia also served on Governor Gina Raimondo's policy team and former U.S. Senator Mary Landrieu's fundraising team. She believes strongly that individuals can be powerful change agents, and is committed to connecting people with the resources necessary to scale impactful work.
Kumar Garg is a Senior Fellow at the Society for Science & the Public, where he leverages his expertise as a leading policymaker and strategist to support the Society's mission of cultivating scientific understanding among children and adults. Previously, Kumar helped shape science, technology, and innovation policy for the Obama Administration for nearly eight years, serving in a variety of roles in the White House Office of Science and Technology Policy, most recently as Assistant Director for Learning and Innovation. Kumar received a B.A. from Dartmouth College in political science and a law degree from Yale Law School.
David D. Burstein Advisor
David founded Run for America, a citizen-powered movement across the political spectrum to reimagine politics, reinvigorate government, and restore the promise of America for the 21st century. Run For America inspires, recruit, and equip a new generation of candidates, supporters, voters, and donors to transform the operating system of American politics. Prior to founding Run for America, David was a documentary filmmaker and author, focused on Millennials' part in shaping the future or America and global higher eduction. David brings deep knowledge in founding and building nonprofits and an understanding of the many stakeholders in the Govern for America ecosystem.
Kyleigh Russ Co-Founder & COO
Kyleigh brings experience in and perspective on the public sector through her time teaching,working in various government agencies, and her undergraduate and graduate studies. Her belief in government's role to be a fundamental change agent formed during her undergraduate studies at Harvard where she saw that deep and meaningful change was possible through legislation, policy change, and dynamic leadership despite government gridlock and disagreement. Upon graduation, Kyleigh took her passion for change to a role teaching where she learned first hand how policy impacts the everyday lives of public servants and individuals. Her time teaching inspired her to tap into government's ability to create systematic fixes to entrenched problems and to see the potential in the next generation as change makers.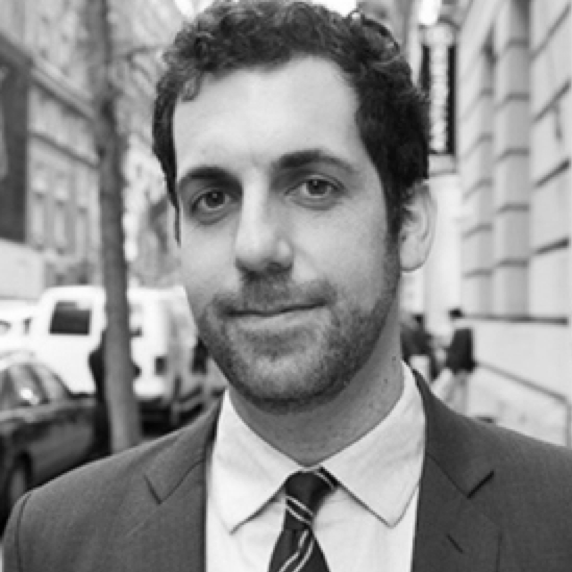 Scott is the CEO of Generation Citizen, an organization that works to ensure that every student in the United States receives an effective action civics education which provides them with the knowledge and skills necessary to participate in our democracy as active citizens. Scott founded Generation Citizen as a senior at Brown University and has spent the past eight years growing the organization and working to expand action civics across the country. His passion for the importance of youth political engagement stems from his experience growing up abroad; in 2002, Scott served as an observer in the first truly democratic elections in Kenya's history, where he began to recognize the transformative potential of democracy. Scott was named an Echoing Green Fellow in 2010, and a Draper Richards Kaplan Fellow in 2012.
Bari Harlam is a successful business leader, marketer, educator and author. Currently Bari is a Board Director at Eastern Bank, serves on Governor Raimondo's CommerceRI Digital Media and Data Analytics Group. Bari's has driven enormous value for several companies, including: CVS Health where she built and launched CVS Pharmacy's Extra Care program, Upserve where she led marketing and product development of business analytics and consumer loyalty tools, and BJ's Wholesale club where she served as Executive Vice President of Membership and Marketing. Bari received her B.S., Masters, and Ph.D from the University of Pennsylvania, The Wharton School.
Richard Culatta is a Senior Fellow at GovLab and CEO of the International Society for Technology in Education (ISTE). Culatta served as the Chief Innovation Officer for the State of Rhode Island, Director of the U.S. Department of Education's Office of Educational Technology, and an education policy adviser to U.S. Sen. Patty Murray. Culatta began his work in government designing new programs to increase effectiveness of talent in the Central Intelligence Agency after 9/11. For over a decade he has coached public sector leaders in applying innovative methods to solve tough problems in government. He holds a master's in educational psychology and technology from Brigham Young University and a certificate in creative leadership from the University of Maryland.
Willa is CEO and Managing Partner of Ligature Partners, Inc. She moved into executive search in 2001 after more than 20 years of senior level executive management experience in publishing, intellectual property development, and general operating roles. Her prior executive credentials include: president of Hasbro Properties Group, at Hasbro, Inc; president of Golden Books Publishing Group; president & publisher of Simon & Schuster Children's Books Division; and vice president, editorial director of "Willa Perlman Books," an imprint of the HarperCollins Children's Division. She has a B.A. from Barnard College and is the author of two children's books.
Andrew Yang is the Founder and former CEO of Venture for America, a fellowship program that recruits, trains, and supports the next generation of American entrepreneurs as they create economic opportunity in cities across the US. He has worked in startups and growth companies as an executive and founder for seventeen years, including as the CEO and President of Manhattan GMAT (acquired by the Washington Post in 2009). Andrew was named a Champion of Change and a Presidential Ambassador for Global Entrepreneurship by the White House and one of Fast Company's "100 Most Creative People in Business." Andrew is a graduate of Brown University and Columbia Law School and lives with his wife and two sons in New York.